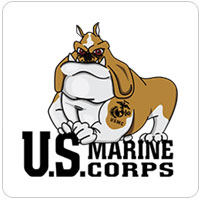 Full body graphic of Semper Fido Bulldog with Eagle, Globe, and Anchor Tattoo. Text reads "U.S. Marine Corps"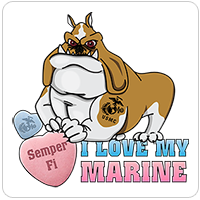 The EGA Shop's exclusive bull dog, Semper Fido, with candy hearts for Valentine's Day.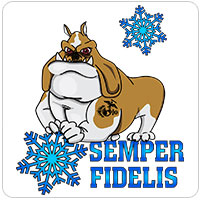 Marine Corps t-shirt design with Semper Fido, a bull dog, with snowflakes, with the text "Semper Fidelis" in blue.