Let's Go Shopping!
Your Purchase Matters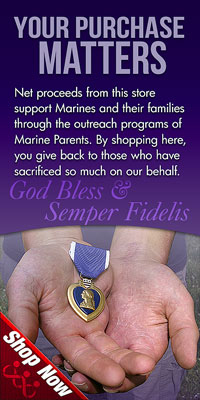 Newsletter Signup
More Unique Products

#1 in Custom Marine Ts and Accessories

Marine Corps items for every Marine family, parent, mom, dad, wife. Marine Corps lapel pins, Marine books, Marine Corps scrapbooking supplies, all at the Marine Corps store where every purchase you make helps to support the troops and their families at home through the outreach programs of MarineParents.com, Inc. an IRS approved 501(c)(3) public charity.

Featured Items