Travel Assistance Monthly Donation
All donations to MarineParents.com Travel Assistance Program will receive a receipt. This is an outreach program of MarineParents.com, an IRS-approved 501(c)(3) public charity. The mission of our Travel Assistance program is to provide financial assistance to Marine Corps family members who would otherwise not be able to attend their Marine's boot camp graduation.
For more information about the program or to apply for assistance, visit https://www.marineparents.com/ta
---
Make Your Monthly Donation
How Your Donation Helps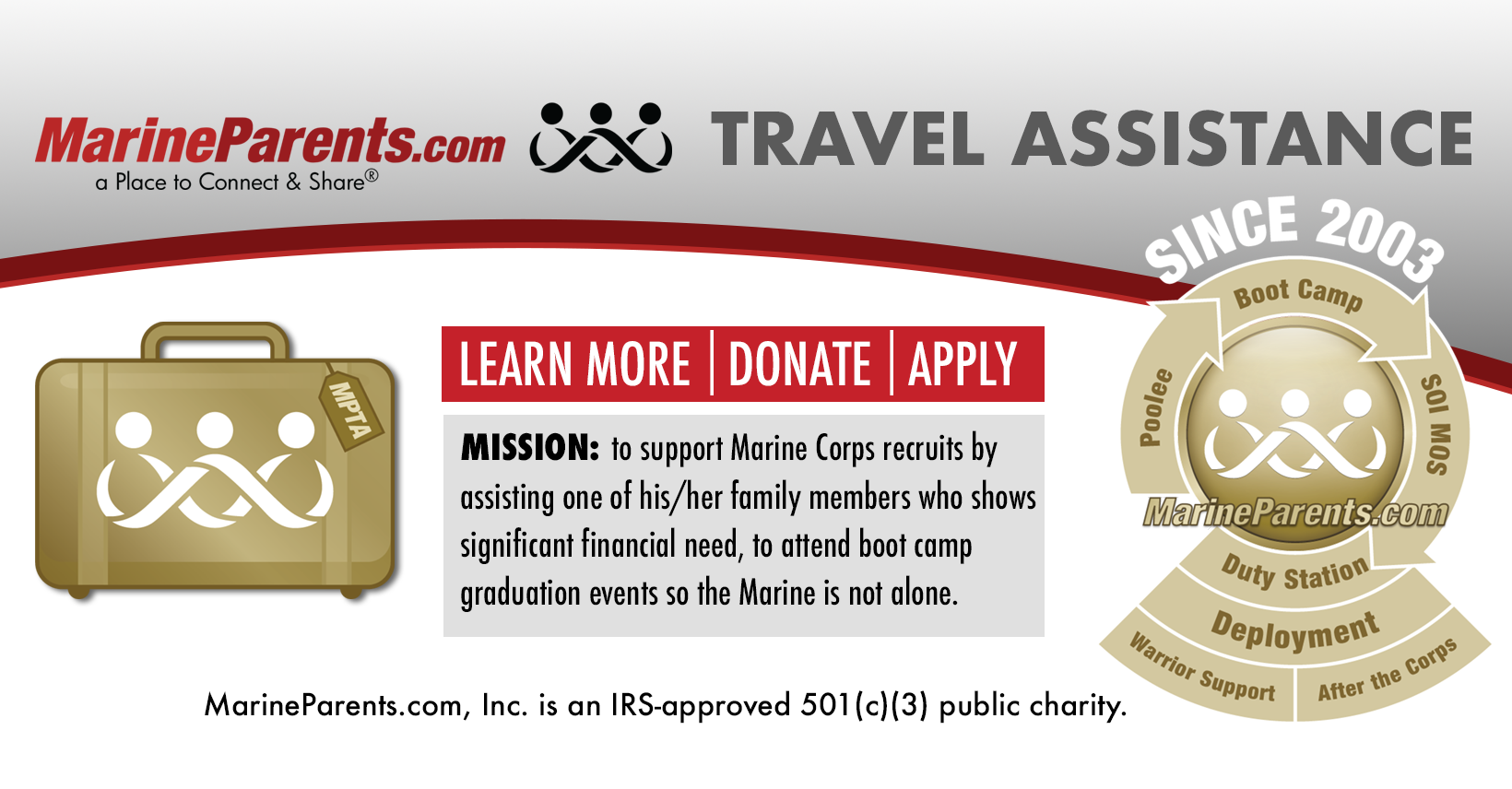 Attending the graduation ceremony for your newly-minted Marine is an experience every soon-to-be Marine parent would like to experience. However, some families cannot afford to attend their recruit's graduation. The MarineParents.com Travel Assistance Program purchases airline tickets for the parents or spouse of a recruit to attend their Marine's graduation from boot camp. When donations allow, we also pay for hotel accomodations. Travel expenses (airfare and hotel) vary widely depending on locations, but typically run approximately $650 per person and $1,000 for a couple traveling together.
All applicants to the MarineParents.com, Inc. Travel Assistance program are required to submit an application with financial records to verify significant need for travel assistance. Applications are accepted from single or married parent(s) or guardian(s) of a recruit as well as a legally married spouse of a recruit. Available funds may vary depending on donations. For more information about the application criteria and process, see MarineParents.com/TA