Shop By Category
Gift Ideas
MarineParents.com, Inc.
More Unique Products

Category
Sub Categories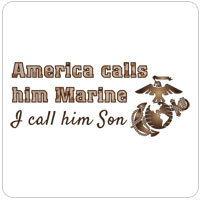 "America Calls Him/Her Marine, I call Him/Her ______" with digital desert camo text and a brown gradient EGA.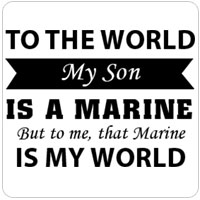 A word collage with the phrase: To the World My ______ is a Marine, but to me, that Marine is My World. You fill in the blank with the family affiliation that describes your Marine.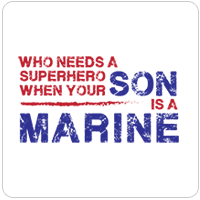 Who Needs a Superhero when you have a Marine? You choose family affiliation.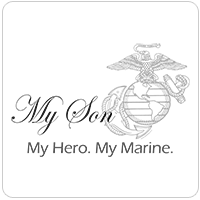 If your Marine is your hero, this is the shirt for you! My _____. My Hero. My Marine. You choose the affiliation that describes your Marine. Behind the text is a light grey line-drawn Eagle, Globe and Anchor.
Featured Items