Shop By Category
Gift Ideas
MarineParents.com, Inc.
More Unique Products

Category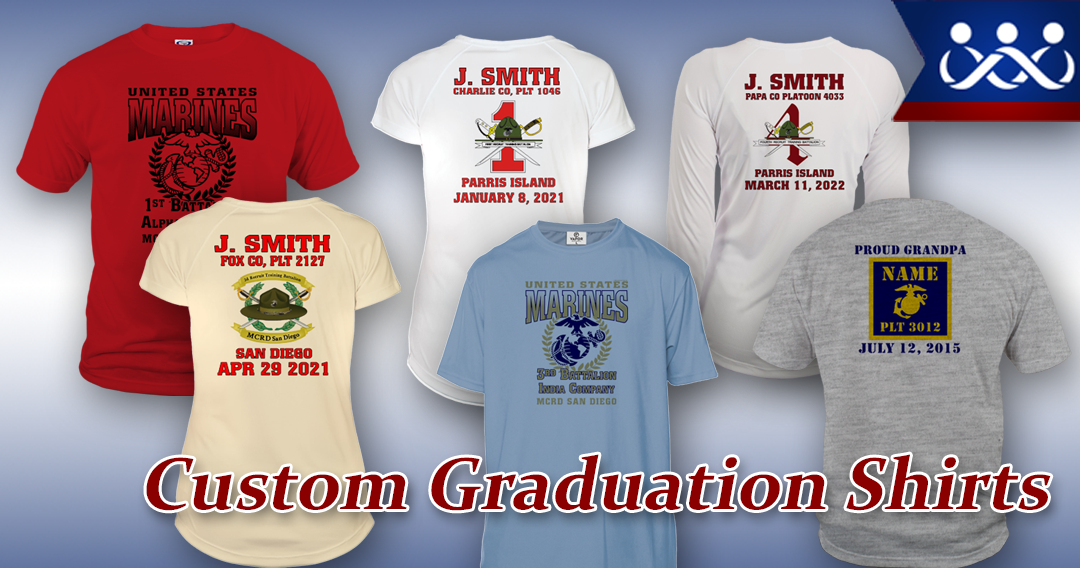 1st Battalion

: Red (Companies:

Alpha, Bravo, Charlie, Delta

)

2nd Battalion

: Yellow (Companies:

Echo, Fox, Golf, Hotel

)

3rd Battalion

: Blue (Companies:

India, Kilo, Lima, Mike

)

4th Battalion

: Maroon (Companies:

November, Oscar, Papa

)
Sub Categories

"My ___ Is A U.S. Marine" with your Marine's recruit depot, graduation date, company and PLT number. This design includes dog tags with an EGA you can put your recruit's last name on!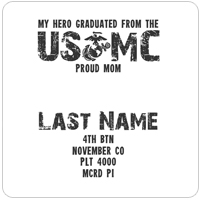 Show your pride for your new Marine and let everyone know who your hero is!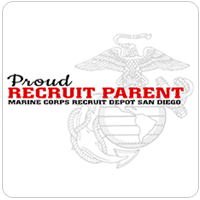 Do you have a son or daughter in boot camp? Let others know how proud you are by wearing this "Proud Recruit Parent" design featuring the Eagle, Globe, and Anchor. You select San Diego or Parris Island.
Featured Items