Shop By Category
Gift Ideas
MarineParents.com, Inc.
More Unique Products

Category
Sub Categories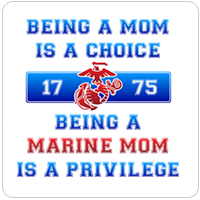 This design features the text "Being a Mom is a choice, Being a Marine Mom is a Privilege" with the Eagle, Globe, and Anchor and the year 1775.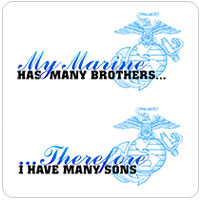 This design says "My Marine has many brothers...therefore I have many sons" with a light blue line-drawn Eagle, Globe and Anchor in the background. This design is perfect for a Marine Parent!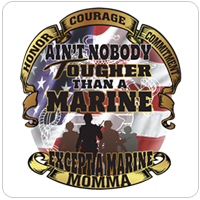 "Aint nobody tougher than a Marine....except a Marine Momma" with the American flag and EGA on the back and "Marine Mom" on the front.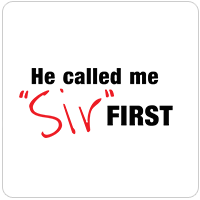 The front says "Proud Marine Dad" with either "He", "She", or "They" "...called me Sir First" on the back.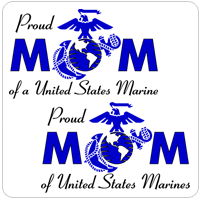 Proud Mom design where the globe in the EGA is the "O" of "MOM". This design has two options, one for a mom of just one Marine and another for moms of multiple Marines.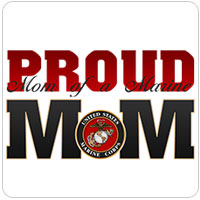 This design is made just for the Proud Mother's of Marines, with the "MOM" spelled out using the USMC Seal as the "O"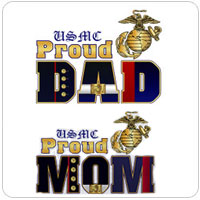 This Proud Dad design proudly displays the likeness of the USMC Dress Blues in the letters of "DAD" or "Mom" with a gold EGA.
Featured Items