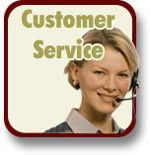 Thank you for your interest in supporting MarineParents.com through The EGA Shop. All online store sales are used to support the mission of MarineParents.com and our outreach programs.

We're proud of our customer service and proud to be serving you! We are staffed by employees and volunteers who work at the MarineParents.com, Inc. corporate office in Columbia, Missouri. Our staff and volunteers take the orders, answer phone calls and fill all orders personally.
Shipping Date
Orders are generally shipped within 1-2 business days after you placed your order. Orders placed Friday through Sunday are shipped by Tuesday. Orders with printed shirts or other production items take 3-7 days in production prior to being processed for shipping.
Order Status
After placing your order, you may login to your shopping cart to view the status of your order. Orders shipped via UPS will include a tracking number in the order status. If you provided an email address, we will email the UPS tracking number to you as well.
Shipping Methods and Transit Times
All orders are shipped through US Mail or UPS. The shipper for your order is selected by our packing team based on the best rate and category of shipping you selected. Standard delivery is 5-10 days in transit after leaving our facility. To expedite your order, you may choose to upgrade to 2-3 day transit for additional charge. We also offer next day service. For more on shipping and handling rates, click here.
Engraving and Custom Orders
We have many items that are custom made with designs and/or engraving. Engraved items will take 2-3 weeks for shipping and are noted in the description. Engraved items include but are not limited to the NCO Sword and Engraved Coins.
Custom Products
We have many items that are custom made with photos and/or custom text. These items are printed or pressed at our corporate office by our own staff. Customized items will take 5-7 business days for shipping and are noted in the description. Custom items include but are not limited to custom picture frames, dog tags, keepsake boxes, ornaments, gift items, and clothing.
Backorders
All items in our store are in stock, unless otherwise noted, and your order should not be back ordered. In the rare case of a backorder item, we will notify you via email and a notation in your online account. You may login to view the status of your order.
Hours of Operation
Our normal business hours are 8 AM to 5 PM Central Standard Time except weekends and holidays.
Order Acknowledgements
Acknowledgment of your order is made via e-mail. Order acknowledgements are sent immediately upon receipt of your order. Please check your spam filter or junk mail folder if you do not receive the email confirmation. Orders that are shipped via UPS will received shipping status and a tracking number via email.
Warranties
All products are supplied with the manufacturer's standard warranty. No other warranties are express or implied. MarineParents.com, Inc. cannot be held liable for the performance of any manufacturer, product, or carrier.
Cancellations
You may cancel your order for any reason at any time prior to processing and shipment. Once your custom items are in production and/or your order ships, it is subject to the Return Policy.
If you refuse your shipment, you will be credited for the return of any products, but you may be billed for any shipping and handling charges and restocking fees.
Ordering
For your convenience, use our secure shopping cart to submit and pay for your order. If you prefer not to order online, you may mail or fax the order or call the corporate office to place the order. See our contact page for phone numbers and email addresses.
To mail or fax the order, please include the following:
Sold-to name, address, phone number, fax number, and e-mail address and your purchase order number

Ship-to name and address and shipping method

Bill-to name and address and payment method

For each item, indicate the quantity ordered, item number, a brief description, and the unit price
Return Policy
Products may be returned for a refund or store credit within 30 days of the order being shipped. No product may be returned without first obtaining a Return Authorization number (RA#). Products returned without an RA# will be refused.
Click here to learn how to obtain an RA# and to learn more about our return policy.

Legal Statement
By placing your order, you agree to all the policies, terms, and conditions published on this page.