UPDATE: As of 10:30AM central time 1/25/2018 we have raised $9,175. Donations in excess of the Super Bowl party expenditures will go towards future events and dinners hosted by MarineParents.com's Warrior Support Team for wounded and recovering warriors.
Great American Super Bowl Party 2018
The donation you're making today will help fund the 2018 Super Bowl Party for recovering warriors and their families at Walter Reed National Military Medical Center in Bethesda, Maryland on February 4 hosted by MarineParents.com.
MarineParents.com, Inc. is an IRS-approved 501(c)(3) public charity and your donation is tax deductible as allowed by IRS tax law. Make your donation using our secure online interface and your credit card or debit card. We accept Mastercard, Visa, American Express and Discover.
---
Make Your Donation
Their Story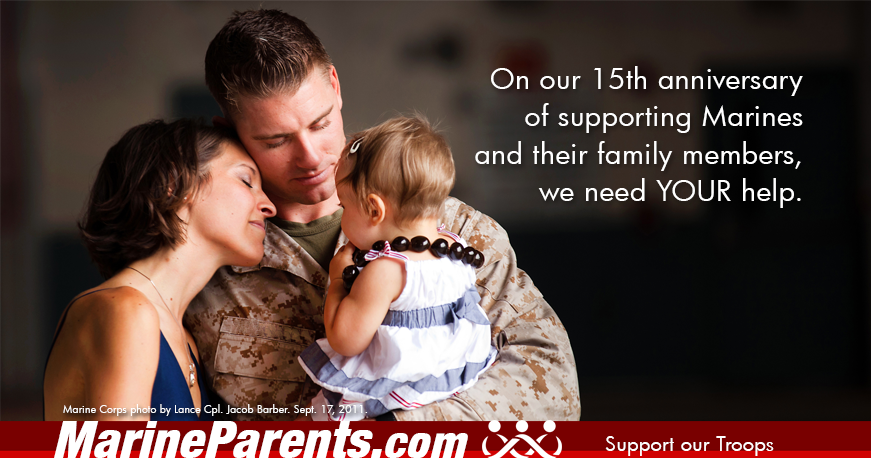 On our 15th anniversary of supporting Marines and their family members, we need YOUR help. This is your opportunity to give wounded, ill, and injured warriors a sense of normalcy and a break from their day-to-day struggles with healing. On February 4th, we have been asked to host a 2018 Super Bowl party for 150 service members and their families at Walter Reed National Military Medical Center in Bethesda, Maryland. We need your help to fund the party.
MarineParents.com, Inc., was founded nationally 15 years ago on January 21, 2003 to provide support, information, and services to Marines and their family members, and create opportunities for the public to support our troops through the organization's outreach programs. Throughout our 15 years of service, we have called on you, the MarineParents.com family, to help us continue our mission and today we need your support again.
In order to fund this event, we need to raise $8,000 by Tuesday, January 23, 2018 at 5:00pm CST.
These service members, their families, and their children crave a sense of normalcy in their lives. They have sacrificed so much for us, now help us give them an opportunity to enjoy this American pastime and take a break from their current struggles. Help us create a fun and festive atmosphere for these men and women, while they enjoy the Super Bowl in the company of other service members and their loved ones.